Hijack Hot Buyers Trafic For Free
Use MyConversionKit To Legally Hijack

High Authority

Websites, Blogs And Stores and... Build A RAPID List & Sell Anything In Minutes
Legally Profit From

High Authority Websites, Blogs and Stores

(other people's)

---

1-Click Insert

Optin Forms, Hellobars, Hellobar Timers, Exit Intents

To Hijack Traffic & Sales from High Authority Sites

---

(BONUS) Developers License -

Add Team Members Accounts

To Manage Campaigns For You
LIMITED TIME OFFER:
Normal Price: $997/Year
Today Only: $57 One Time Fee
Run MyConversionKit on Any Website in the World
You can run MyConversionKit on any Top High Authority Website. Just name any and you can run over it.

For example:
MyConversionKit Hellobar Timer on GRANT CARDONE'S Website
MyConversionKit Hellobar on
GARY VAYNERCHUK'S Website
MyConversionKit Exit Intent on
BBC's Website
This is called "Link Jacking". Your own "MyConversionKit" campaign will run over any high authority website using your unique jackered link.

You can share it in as many places as possible. Just share it as a normal post on social media saying something like "Hey! I found this great article on Gary Vee's Website".

Nobody can even guess that it's a jackered link because it opens just like the normal website & you will see tons of high quality buyer leads coming your way.

Now imagine you can do this over & over. Use your jackered links to answer questions on Quora or some niche based FB groups or anywhere. Unlimited Times.

This single superpower has the potential to 10X Your Revenue.
Dominate Any Niche and

Start Generating Online Income Today
A unique, proven, user-friendly, newbie-friendly way to target, engage & sell anything… in minutes. Simply capitalise on trending news, reviews, blogs, product website and sell anything FAST & EASY...

Enter and dominate any niche in minutes…

✔️ Insert your OPTIN FORM

✔️ Generate Instant HOT Leads
Captivate and engage new audiences and markets in minutes

✔️ Drive leads, drive sales

✔️ Convey any message you want to any visitor in any niche

✔️ Leverage website content that you don't even own to your advantage

✔️ Use it to get more subscribers and/or traffic to your campaigns!

✔️ Or simply use it to make more and more passive income.
In Just 3 Steps…
Profit While You Chill…
VIRTUAL ASSISTANT ACCESS
You know how easy it will become for you to get hot buyer leads using these untapped jackered links.

Soon you will see an overflow of leads coming your way through the high authority websites.

Which means you will need a team really soon to manage the entire work for you.

This license allows you to add your team members to help you manage campaigns.

Outsource the entire process.

Run and manage campaigns without actively working… make profits while you sleep.
How MyConversionKit Pro Will Take Your

Business To A Whole New Level?
PRO
PRO COMMERCIAL
Unlimited Jackered Links Forever

---

Legally Profit From High Authority Websites, Blogs & Stores

---

Run MyConversionKit campaigns over High Authority sites

---

1-Click Insert Optin Forms, Hellobars, Hellobar Timers, Exit Intents To Hijack Traffic & Sales High Authority Sites

---

Generate Hot Buyers Leads on Demand

---

Developers License - Virtual Assistant Access

---

Add Team Members Accounts To Manage Campaigns For You

---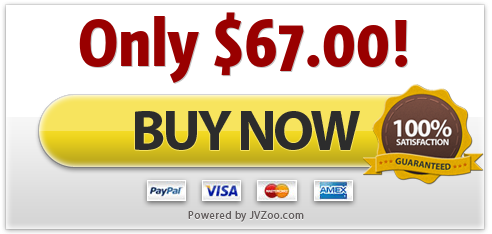 ---
Warning! This offer is limited to 50 MyConversionKit new customers today only.
Claim yours now or somebody else will. This page will not be shown again.
30-Day No Questions Asked
100% Money-Back Guarantee
This upgrade is 100% guaranteed i.e. in a highly unlikely event - if you don't think it's helping you maximize your profits...

Just ask us for your money back and we'll refund your payment.
LIMITED TIME OFFER:
Normal Price: $997/Year
Today Only: One Time Fee
MyConversionKit Pro Will Put You

In The Driver's Seat
Keeping in mind that we can ONLY offer MyConversionKit Pro at a low one-time price for an extremely limited period.

Remember, as a new MyConversionKit member, you get to avail this offer ONLY today. Being an action-taker myself, I respect that in marketers and entrepreneurs.

So, this offer is especially being made to the new MyConversionKit members to serve as a reward for taking action today.

If you let this offer pass you by and later on decide to get it…you will have to pay $997 per year.

THIS is your one & only chance to get access to MyConversionKit pro at a discounted price.

So, click below to upgrade your MyConversionKit account.
LIMITED TIME OFFER:
Normal Price: $997/Year
Today Only: One Time Fee